20 YEARS OF EXPERIENCE
A Complete Course of Study from Kindergarten through Middle School
We currently offer programs for students from 3 years old through middle school. Students are divided in groups of 6-12 and attend class 5 days a week. Personalised options and online programs are also available. Because of our decision to offer small class sizes, our students and staff enjoy a calm and serene atmosphere in which we're able to offer much more than traditional subject-matter study.
At our school, the students are the ones who ask their parents if they can come to school! We knew our school would be innovative and interesting for the students, but we didn't anticipate such a positive, enthusiastic response from our students! Instead of the traditional stomachache or anxiety about a test, our students embrace the challenge that they enjoy here at school.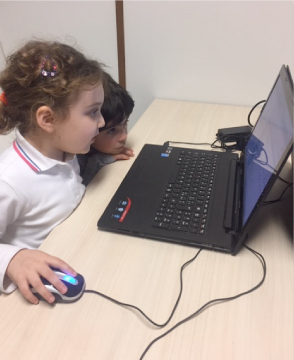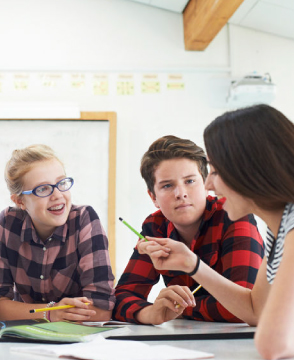 How have we achieved this?
The response is quite simple! Our students are part of a group in which their opinions are respected both by all staff and by each other. The teachers act as a guide during their discovery process, but the students themselves are responsible for their own learning and achievement. Our students don't merely passively receive and tick items from a syllabus; instead, they discover, with the help of the teachers, each topic and then, by way of critical thinking and research strategies, they build on the traditional items on the syllabi.
What are our parents and students saying about our school?
"The Bilingual School at Centro Studi Mugello is the best school in the area! The personnel uses the most updated teaching methods and they have the right personalities in order to get the students interested in their school experience. The kids learn much more than they do at the state school due to the use of teaching strategies that really work. […]"
– Maria
A SCHOOL FOR EVERYONE
Frequently asked questions
What subjects do you cover?
We cover the following subjects: English (language and literature), Math, Italian, Science, History, Geography, Music, Art, Physical Education (includes various forms of Phys. Ed.), Special Project, Critical Thinking, …
Is it possible for my son/daughter to attend class only 4 days a week?
Yes, it is. We offer flexible schedules and homeschooling options to help with any logistical issues that your family may have. We also have an online learning system, as needed. …
How is the school day organised?
During our group lessons, we conduct instruction in both Italian and English, and our native Italian students work together with our native English-speaking students. We apply a dual-immersion program. …
My son/daughter is very sensitive/nervous about switching schools. Will the other students in class be accepting of him/her?
We respect each of our students as people and we respect their individual characteristics. Therefore, our students follow our lead and they respect one another. The atmosphere is one of acceptance and mutual respect. …
EXPERIENCE AND COMPETENCE
A highly qualified staff
We are proud to present our staff as international, experienced, multifaceted, extremely interested and hard-working group from various different countries. We have native English speakers from various countries, native Italian teachers, completely bilingual teachers, and teachers from other countries such as Spain, Germany, France, and many other places.
CSM Bilingual School
Via degli Argini, 8/14, 50032 - Borgo San Lorenzo Florence
OPENING HOURS
Monday - Friday
8.30 am - 1.00 pm / 3.00 pm - 7.00 pm
Saturday and Sunday Closed
International school in Florence | private school in Florence | bilingual school in Florence | international school in Florence | Italian school in Tuscany | Italian international school | IB school in Tuscany | international language school in Florence | international Italian school | bilingual school Florence | bilingual school Tuscany | bilingual school Borgo San Lorenzo | bilingual school Mugello | private elementary school | private primary school  in Florence | private middle school in Florence